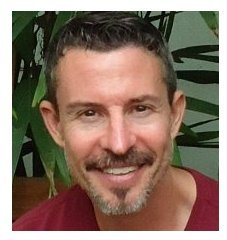 I founded Semplice for a simple reason: to apply a name and legal legitimacy to my freelance work. If you're a musician, you may know that semplice is a musical direction to play simply. Semplice is a company of one - Shane Pitkin by name - and dealing with me is, from start to finish, as simple as it gets. I don't have a clever tagline and verbose mission statement that make vague promises but ultimately distract from the business at hand. I don't have overhead, and I don't charge exorbitant fees. I never miss a deadline. I offer superior work, executed with exactness and efficiency and at reasonable cost, and I'll be pleased to supply references who can testify to its quality upon request.
Medical writing, copywriting, and editorial services
I began my career as a scientific writer in the medical communications/medical education arena, then took on the additional roles of medical editor and promotional copywriter. I love the English language, plain and simple, and precision is my watchword. I'm all about uncompromising accuracy, technical exactness, and editorial consistency, whether I'm writing or editorially reviewing a manuscript, creative piece, script, or slide deck. It's my firm belief that outstanding work and a reputation for excellence begin with editorial perfection. My qualifications include master's and doctoral degrees in behavioral neuroscience, more than 20 years in the medical communications/medical education field, and a propensity for quickly and efficiently synthesizing scientific and technical information and communicating it effectively to the desired audience.
Medical writing experience
As a medical writer, my experience has encompassed a range of therapeutic areas (including COVID-19, epilepsy, multiple sclerosis, acne vulgaris, psoriasis, scabies, chronic pain, diabetes mellitus, allergic asthma, cystic fibrosis, congenital athymia, heart disease, erectile dysfunction, and menopause) and has centered on the creation of promotional and educational materials for various audiences (healthcare professional, patient, caregiver, pharmaceutical sales force) and media (print, video, digital, online). These projects have included branded and nonbranded pharmaceutical Web sites, sales aids, product monographs, white papers and position papers, reprint carriers, formulary kits, journal articles, clinical reports, print and digital physician detailing pieces, health newsletters, sales training materials, slide kits, reference databases, educational backgrounders, and business proposals. I have gained a working knowledge of pharma from both marketing and medical/legal/regulatory standpoints and have had considerable experience and success writing copy, synthesizing and graphically depicting data, and developing layouts that meet the requirements of both.
Editorial experience
I am intimately familiar with American Medical Association style and am capable of editing according to any client-specific style and/or brand guide provided. Give me a sample document to review, if you'd like - I guarantee that I'll catch errors and inconsistencies that others miss.
PowerPoint formatting services
I also have extensive experience formatting, animating, and polishing Microsoft PowerPoint presentations and attending to the so-called "creative" elements of deliverables in layout, including ensuring compatibility with client-provided brand guides. In addition, I'm able to recreate figures and graphs as necessary for presentation in slide format. Please let me know if I can be of service in helping to take your PowerPoint presentations to the next level.
Voiceover services
I began doing voiceover work in 2001 and have done it semi-regularly ever since. I understand the nuances associated with the various types of voiceover projects, learn scripts quickly, and have exemplary pronunciation and delivery skills. My doctoral background helps ensure that scientific and technical scripts get the right readings. Two samples (high and low fidelity) are provided below in MP3 format so that my voice quality can be gauged.
Sample no. 1 [high fidelity] (0:39) Sample no. 2 [low fidelity] (0:26)
While I'm capable of recording, editing, and mixing completely in house, I also have a relationship with a superb recording/mixing engineer and studio here in Saratoga Springs, New York, for larger projects that require professional studio services.